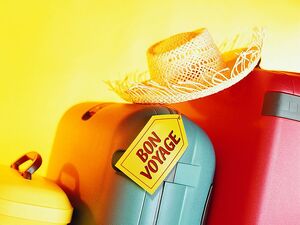 Anyone who is going on vacation and would like their plants tended to while away, please leave the dates of your vacation and the drop point location(s) of your garden(s) in a comment below. If your garden does not have a drop point location, be sure to plant a sign in your yard and title it "Vacation Info", so other users can find it easily.
This page is provided as a community service for a centralized location to post details related to needing water while you might be away. Posting here is not a guarantee that your plants will not die. Let your friends on fleck know that you will be away. If you receive help while on vacation, please try to return the favor either by helping out the users that watered your plants or by coming back to this page in the future to help out other vacationing flecks.
A Wikia account is not required to leave a comment with your info, but it is helpful as you can come back and edit your post if need be. If you don't choose to create an account, please sign with your fleck handle, so we know who you are.